How can I cancel my order?
You can only cancel an order yourself when the order status is Awaiting payment or Pending (and you haven't paid yet). If your order status or situation is any other, please contact us.
Order status 'Awaiting payment'? Cancel yourself
You can cancel your order yourself when your order still has the status Awaiting payment and a payment is not on its way to us.
To cancel your Fairphone order, follow these steps:
Go to the Dashboard of your Fairphone account 
Select Account Overview
Select Cancel Order behind the order you want to cancel (see picture below)
In your account the order now has the status Cancelled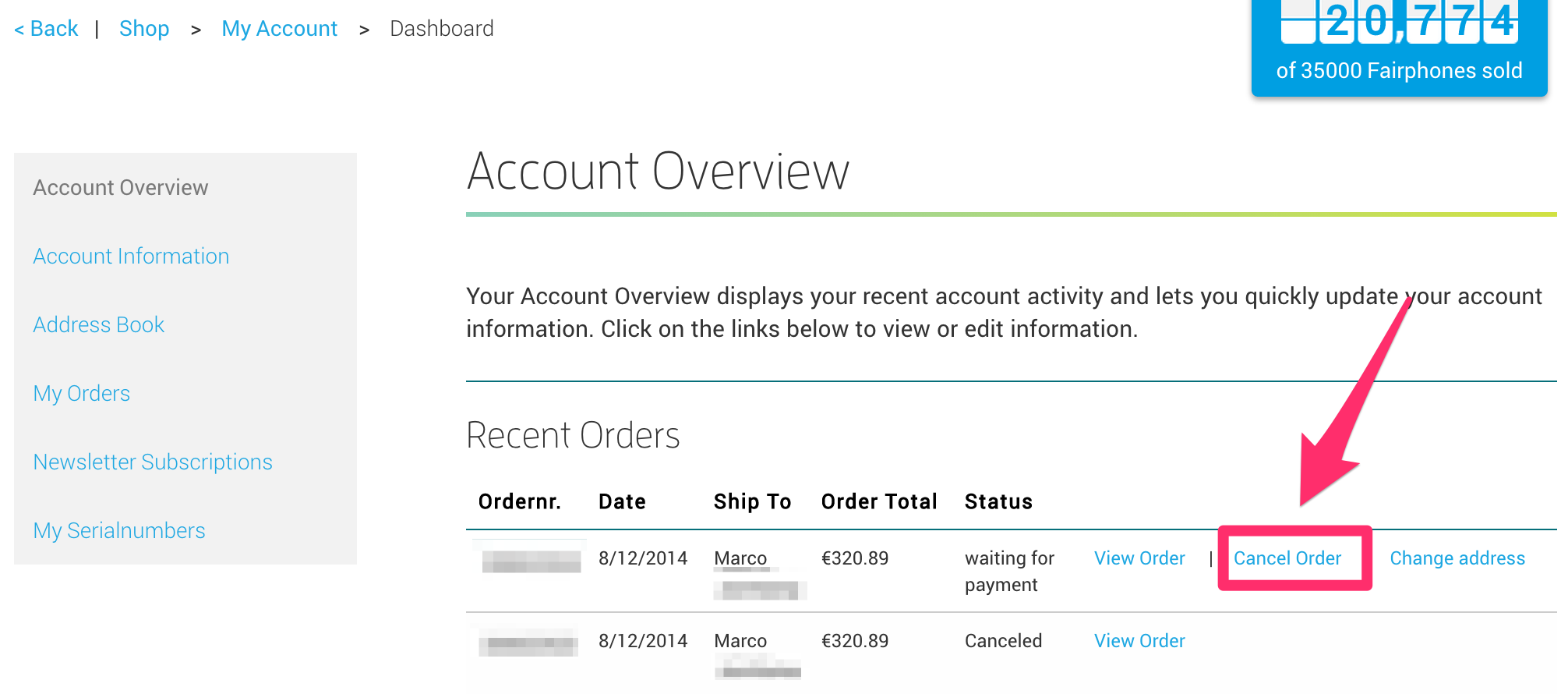 Order status Processing or Complete - we have to cancel for you
Once you have paid for your order, our Support team has to perform the cancellation since it concerns a refund too. In this case, please contact us as soon as possible and within 14 days you want to return your order via our support team!
When your order has this status, it will ship. You will have to wait for your Fairphone order to arrive so you can send it back to us.
In the mean time, we can start the return process and send you the instructions to send the order back. 
Find out more about our Return Policy.