How to back up your Fairphone 2
These days, our phones have more in common with computers than those boxy phones that would call by turning a numbered wheel (remember that?!). Like regular PCs, your pocket-sized "computers" contain data and personal information that you don't want to lose.
That's why we recommend doing regular backups. Our support team gets loads of questions about the best way to do backups. Especially from people who are sending in their Fairphone for repairs. But it's best not to wait until disaster strikes! No matter how careful you are, you never know when a rainstorm, washing machine incident or thief will ruin your day and your data.
It only takes a few minutes to back up your phone and keep your information safe. Below you'll find detailed instructions on the easiest way to back up your data.
Please note: we're using screenshots from the Fairphone 2, but these tips will work for any phone with Android 5.1 or higher plus Google Mobile Services.
Back up your data with Google Mobile Services
This is the easiest way to do a simple, automated backup. For this you use Google services that come pre-installed on the Fairphone operating system. The only thing you need is a Google account, which you probably already have set up. To back up your data and personal information:
Go to Settings → Accounts → Google and tap on your email address. If you see more than one email listed under your Google account, pick the one you want to use for your backup
Now a list shows of everything you can sync (backup) using your Google account. Use the little bars on the right to switch the sync function on (green) or off (gray) for different types of files and information
Under each category, you can see when the data was last synced. This generally occurs repeatedly throughout the day or whenever you make a change or add information. If you'd like to force the backup to start, tap on the Settings icon -three vertical dots at the upper right corner- and select "Sync now".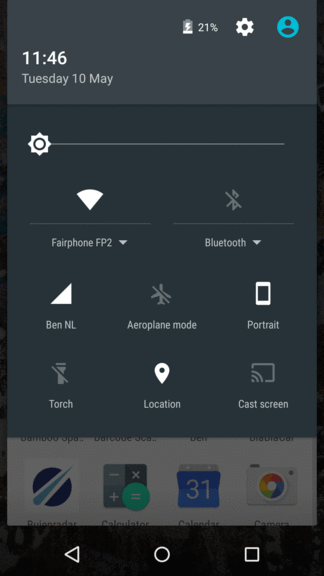 Please note:
When you want to keep your Whats App chats, you have to back it up separately on your Google Account. Open Whatsapp. Tap on the Settings icon. Then tap on Settings → Chats → Chat backup → Back up. Restore the backup the first time you use Whatsapp. When you did not restore the backup the first time, you need to clear the data in the Whatsapp app first. 
The first time you use Google's photo app, it will ask you if you want to save your photos in "high quality" or "original size". If you pick the first option, you can save an unlimited number of photos.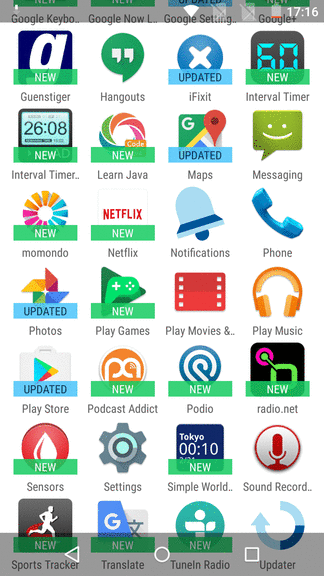 Back up your settings with Backup & reset
Making a backup with Google services covers data like your calendar, contacts and music, apps and movies that you've downloaded through the Google Play Store. This next step saves your settings for apps that allow this, Wi-Fi details, passwords, bookmarks and more. To back up your settings:
Go to Settings → Backup & reset
Make sure "Back up my data" and "Automatic restore" are both switched on (green)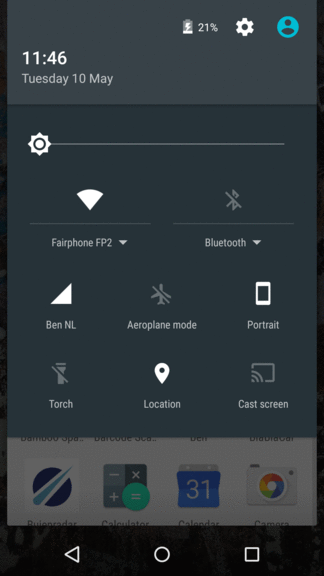 Back up your private files manually
This final step requires a little more effort. You'll need to do a manual backup of any files that you've saved to the internal storage or SD Card. Think of photos, movies or music. Since this backup isn't automatic, we recommend to set a reminder to do this weekly or monthly.
To back up your private files:
Connect your phone to a computer with a data cable. As soon as the computer recognises your device, you'll see "FP2" appear in your file manager. When your phone isn't visible, open the pull-down menu on your phone, tap the message that says USB for charging, and select File Transfers (MTP) or choose Photo Transfer (PTP) if MTP is not supported.
Tap FP2 to see one folder for internal storage and one for your SD Card if you are using one. Find the relevant folders (music, photos, etc) and copy them over to a safe location on your computer.
Getting your data and files back on your phone
When you followed the steps above, it is easy to get all your information back on your phone. Make sure you are connected to Wi-Fi.
Turn on your Fairphone 2
A prompt from the Google setup wizard will ask you to enter your Google Account details
Log in to your Google account
The wizard will ask if you want to restore all your data. Confirm
Your phone will need some time to download all your apps. It may take up to an hour
Files that you copied manually (like photos or music), you also need to put back by hand. Plug your phone into your computer with a data cable and copy the information back into the relevant folders.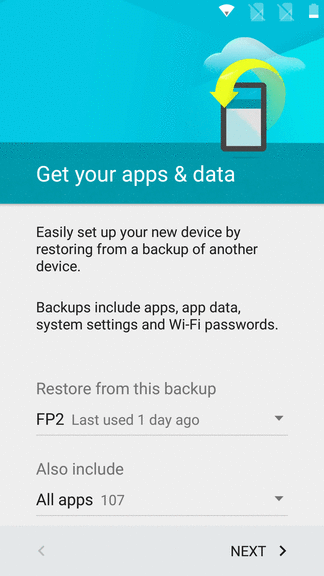 Please note: the first time you open the Photos app after you restore your data, it will ask you if you want to sync with Google Drive. Say "Yes" or you won't be able to see them. This is also the case for Whats App.
Advanced backup options for Fairphone 2
The information provided above should be enough to cover the backup needs of most Fairphone users. If you need an extra level of security or encryption, there are a range of other apps and services on the market for backing up your data. Feel free to share your favorites -along with any other back up tips and tricks- in the forum.
Need more help? Contact our support team!